Peter has published seven collections of poetry with Carcanet, two pamphlet collections, a children's poetry book, and two writing textbooks.
His first collection received a PBS Recommendation; and his poem commissions include for The Guardian, The Observer, BBC Radio Three, The Big Breakfast, a billboard in the centre of Lancaster and The Swedish Club (a Marine Insurers in Gothenburg).
He received a Cholmondeley Award from the Society of Authors in 2016.
Jump to:
---
Books:
---
Lanyard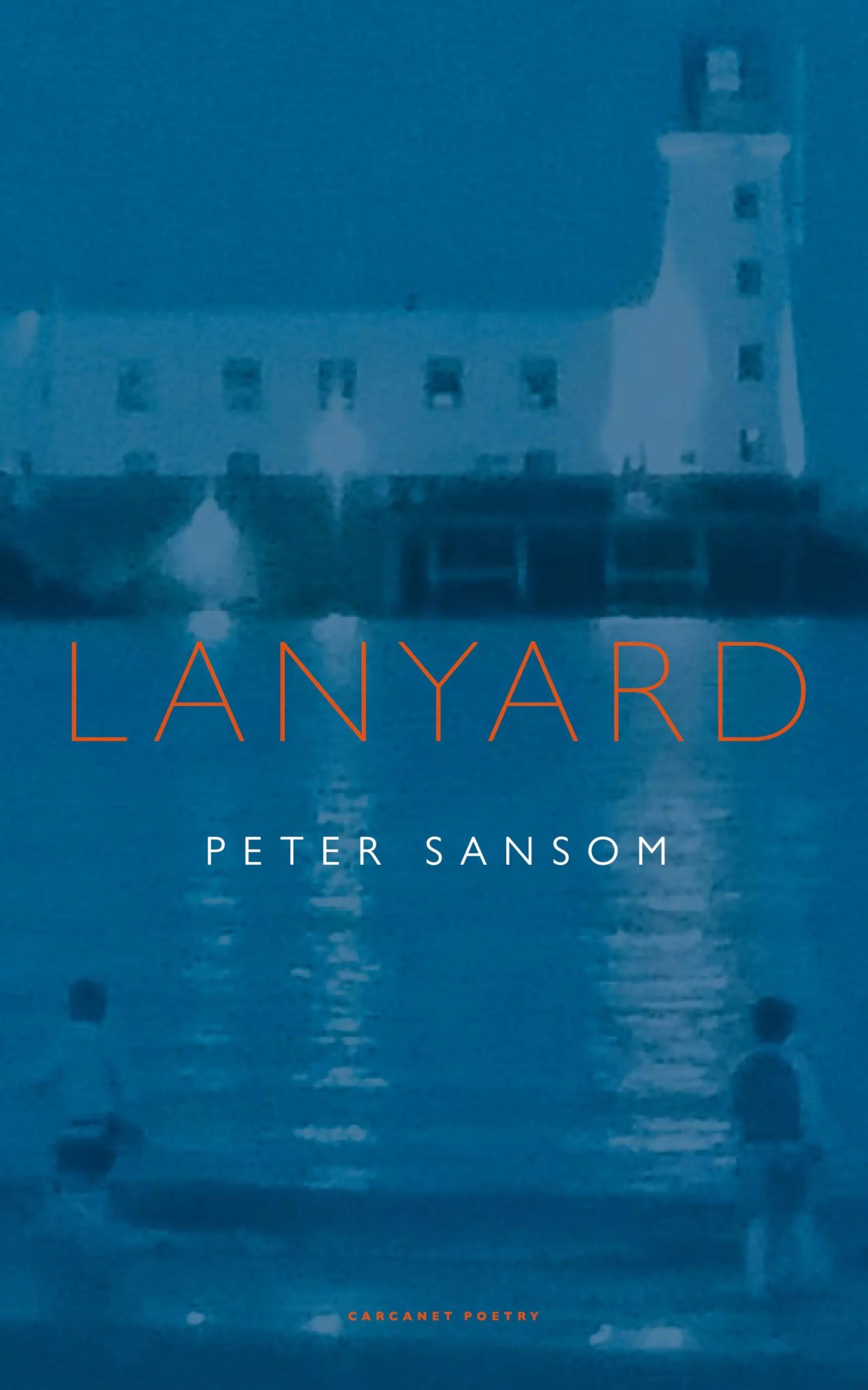 978-1-800170-20-9
Carcanet Press, 2022
'On First Hearing Careless Whisper' is one of several poems in this compelling new collection that put time on pause to look at life through art, whether 1980s pop, or painting, or a congeries of writers including Emily Brontë, Samuel Taylor Coleridge, D.H. Lawrence, Alice Munro, Fernando Pessoa and the New York Poets … and several of Sansom's beloved contemporaries.
But keenly-observed family life is at the centre of this warm, witty and moving book by one of our best-loved poets and teachers. Sansom evokes working-class life in the early and mid-twentieth century, through the 1970s of vinyl and tie-dye, and into the uncertain present day. We travel in his first car, and meet roofers, walkers, darts players and a pigeon fancier. We see Sheffield as it is seldom portrayed. His elegies celebrate Gerard Benson, children's poet and founder of Poems on the Underground; and Sarah Maguire, poet, translator and anthologist. All human life, and death, are to be found here. There is laughter and tears and a vivid evocation of a world that survives thanks to poems like these.
'Long-suppressed anger morphs into characteristic deadpan humour, a difficult trick to accomplish without appearing trite – while he's no formalist, Sansom is as highly-skilled as any contemporary poet. Peter Sansom's poetry… is full of gentle, bittersweet and funny moments, the work of a poet and person whose outlook on life is immensely engaging, engaged and likeable.' – Matthew Paul, The Friday Poem
---
Careful What You Wish For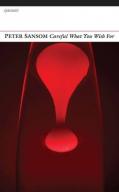 978-1-847772-03-9
Carcanet Press, 2015
A night in Matlock Bath, an Ode to Indolence, a boy running the ploughed fields of cross-country, and the 1975 Reading Festival… Careful What You Wish For is winter mornings lit by the tame volcano of a lava lamp, and it is Camus, St-Exupéry and Ken Dodd. Also it is Robert Lowell in a canal boat just outside Mirfield, not to mention family poems and love and tennis poems, and the biggest come-back in golf history, as told by the caddy.
'Entertaining and frequently something more', Carol Ann Duffy said of Sansom's first book. This latest Carcanet collection is clear-eyed, tender, and just as bewildered by what life is and does.
'Personal, political, powerful' — Morning Star
---
Selected Poems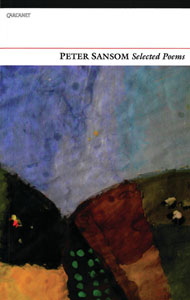 978-1-847770-64-6
Carcanet Press, 2010
Peter Sansom's Selected Poems brings together twenty years of quintessential Sansom, a poet who has made the local and familiar his own resonant territory. Supermarkets and darts matches, life with teenagers and family funerals, the common ground of modern life, make up the fabric of poems that capture the distinctiveness of the ordinary with a robust and sharp-eyed tenderness.
Selected Poems includes revised versions of poems from Peter Sansom's four Carcanet collections, with poems from his 2009 pamphlet The Night is Young.
---
The Last Place on Earth
978 1 857548 85 3
Carcanet Press, 2006
The Last Place on Earth is a warm, witty celebration of the textures of a life. The vanishing world of a working-class childhood is evoked alongside football in the park and the purposeful calm of ironing; family parties and born-again bikers, jokes about fruit and the silent beauty of Sheffield on a summer night, its shops lit up like deserted cruise ships. Peter Sansom has an eye for what is distinctive in the mundane, an understanding of the power of half-submerged memories to bind us to people and places. Above all, his poems honour the quiet pleasures that give meaning to life, affirming the depths of ordinary happiness.
---
Point of Sale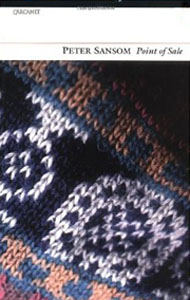 978 1 857544 84 8
Carcanet Press, 2000
Peter Sansom was the Marks and Spencer Poet in Residence during 1999. Point of Sale includes his poetic 'diary' of that year, alongside other poems which cover the spectrum of family experience from young babies learning to speak ('Oh, Fuck') to the death of a parent ('Your dad died convinced you were his dad'). The personal and the public, his family and the demands made on him by the literature industry, combine in poems of wit and subtlety. He moves from free verse into rhyme and out again with ease, his vision of the world, its absurdity and evanescent tragedy, is always clear in focus.
---
January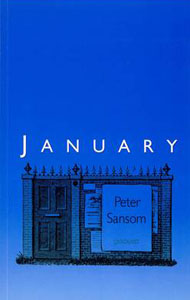 978 1 857540 86 4
Carcanet Press, 1994
The surrealism of daily life lived inventively and cheerfully at or near the edge comes into its own. Sansom, a voracious reader, has learned his own lessons from the New York School, eastern Europe and his contemporaries. Playfulness is now more serious, though no less amusing, than before. There's candour in his confessions, and a novel particularity in his evocations of Yorkshire town-scapes. The characters that speak in his poems have real voices, complex representative hearts.
---
 Everything You've Heard Is True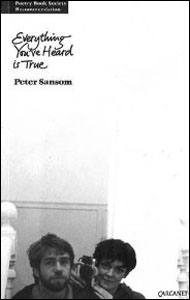 978-0-856358-55-5
Carcanet Press, 1990
PBS Recommendation
"Witty, realistic and imaginative. Auden, Hayden and Uccello live in his pages as happily as snooker stars, Tesco and Extra Strong Mints" — The Observer
"A mature assurance which results in poems that are always entertaining and frequently something more" — Carol Ann Duffy, The Guardian
"Brilliant at evoking the tender details of a working-class childhood in the 1960s – 'after the war and before give peace a chance" — Andy Croft, Morning Star
---
Pamphlets:
---
Talk Sense
978-1871033403
Slow Dancer Press, 1997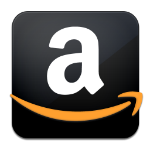 ---
The Night is Young
978-0-955127-34-2
The Rialto, 2010

The latest in the series of Rialto Bridge Pamphlets, designed to cross the gap between magazine and book publication for new writers or, for established writers, that between collections. Twenty-one poems by a master craftsman.
---
Children's poetry:
---
The Ice Cream Carpet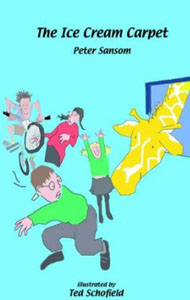 978-1-902382-78-4
Smith/Doorstop, 2007
The Ice Cream Carpet includes a spellbound dragon, a football fan giraffe, Mr & Mrs Highwayman, life under an umbrella, the final seconds before blast-off into space, a settee in autumn, a cat in the classroom, and stepping through a wardrobe into Rotherham.
Warm and witty illustrations by Ted Schofield.
---
Textbooks:
---
Writing Poems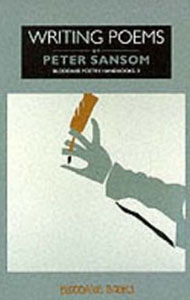 978-1852242046
Bloodaxe Books, 1993
Drawing on his extensive experience of poetry workshops and courses, Peter Sansom shows you not how to write but how to write better, how to write authentically, how to say genuinely what you genuinely mean to say. This practical guide is illustrated with many examples.
Peter Sansom covers such areas as submitting to magazines; the small presses; analysing poems; writing techniques and procedures; and drafting. He includes brief resumés and discussions of literary history and literary fashions, the spirit of the age, and the creative process itself. Above all, his book helps you learn discrimination in your reading and writing – so that you can decide for yourself how you want your work to develop, whether that magazine was right in returning it or if they simply don't know their poetic arse from their elbow.
Writing Poems has become an essential handbook for many poets and teachers: invaluable to writers just starting out, helpful to poets who need a nuts-and-bolts handbook, a godsend to anyone running poetry courses and workshops, and an inspiration to all readers and writers who want a book which re-examines the writing of poems.
'The classic Writing Poems…indispensable' – Naomi Jaffa, Poetry Trust
'I would recommend this book to any student… It's funny, honest, thoughtful, realistic' – Gillian Allnutt, Northern Echo
'Peter Sansom's handbook is The Haynes Manual for Poetry' – Cliff Yates
---
Contemporary Poems: Some Critical Approaches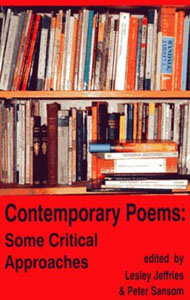 978-1-902382-26-5
Smith/Doorstop, 2001
A wide-ranging collection of essays on major contemporary poets.
Based on original research by leading academics, the essays concentrate on the texts of the poems. A range of literary theories and approaches is represented. The essays are designed to be read by students of poetry; they are accessible to anyone interested in contemporary writing.